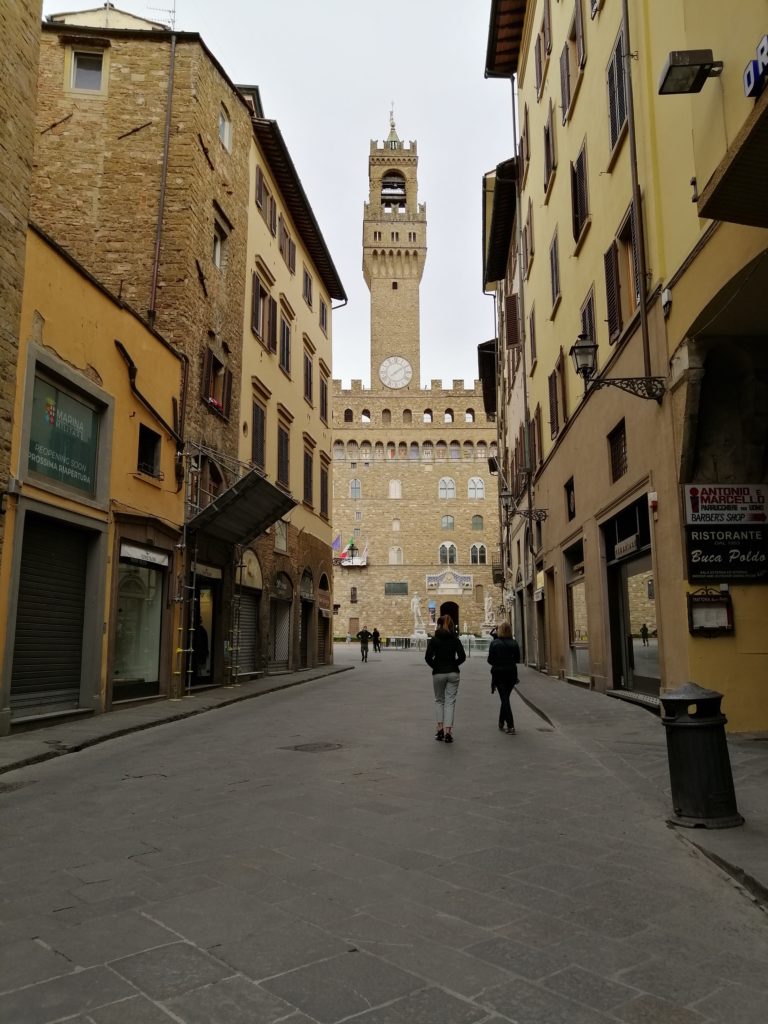 Walking tour in Florence
Florence is famous for its art and history. Trace the past of the city and see how it has been changing over the centuries with our expert guide on a walking tour in Florence.
The Roman origins of the city
It is hard to believe but Florence was founded over two thousand years ago by Romans as a military colony. Its name was Florentia, the city was dedicated to the goddess of spring and flowers. That is why the floral theme is so dear to the heart of its people and the artists who worked here. However, it is not so easy to find the Roman ruins as they are buried deep underground.
From the Middle Ages to Renaissance
Obviously it is much easier to trace the medieval past of the city. In the Middle Ages it was an important industrial centre, famous for its fine wool sold in the major markets of Europe. Thanks to the trade and banking activity the city became rich and powerful. There's no doubt that the economic growth had a great impact on arts. The painters and sculptors created their masterpieces for the churches, palaces and public institutions. Above all, Florence is renowned for the Renaissance period. In fact, it was the place where Botticelli, Leonardo, Michelangelo and a dozen of other great artists lived and worked.
Major highlights
Walk through the city center and explore its highlights. Visit the major squares: San Lorenzo, Piazza del Duomo, Piazza della Signoria and Santa Croce. After a long walk make an ice-cream break in Gelateria della Passera in the heart of Oltrarno. Finally, climb one of the highest points of the city and enjoy the breathtaking view over Florence from piazzale Michelangelo.
Discover the landmarks and hidden treasures of the city with an expert guide.
CLICK HERE TO BOOK A WALKING TOUR IN FLORENCE.
After we suggest you visit Palazzo Pitti and discover the magnificent Palatine Gallery.